Chrisley Knows Best
Todd Chrisley Schemes To Star In Chrisley Knows Best Reboot Amid Prison: Inside His Plot!
Chrisley Knows Best stars Todd and Julie went from boasting about their wealth to complaining behind bars. And their children focused on creating a new reality TV show. But now, in the weirdest twist yet, the Chrisley matriarch and patriarch have plotted to star in the TV show amid their prison stay.
Find out how Todd and Julie could become reality TV stars once more. And learn what their attorney shared on the legal implications. Get all the details below.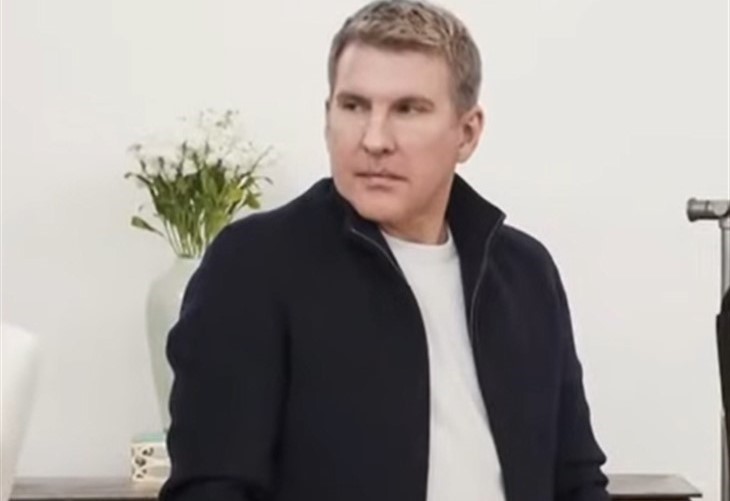 Todd Chrisley – Plans To Star In TV Show Amid Prison
Savannah and Chase Chrisley plan to join other family members in a new reality TV show. However, their parents Todd and Julie Chrisley remain in prison for tax evasion and bank fraud. But the imprisoned Chrisley Knows Best couple have come up with a conspiracy to star in the new show, reported TV Insider.
Todd Chrisley Thrilled Family Launching New Reality Show While He's in Prison https://t.co/m3tCQSakMS

— TMZ (@TMZ) August 16, 2023
Todd and Julie face a combined 19 years in prison. As a result, they seem unlikely to get permission to let production cameras film them. But Julie's and Todd's attorney, Jay Surgent, described how the Chrisley Knows Best couple could participate in the TV show in other ways.
However, the attorney admitted it seems "highly doubtful" that the Bureau of Prisons would permit camera crews. And "security purposes and administration operations" might make it difficult. But Jay explained how Todd could tell his kids what he wants them to say on the show. In other words, Todd becomes the puppet master, taking complete charge of his puppet kids' performances on the show.
Todd Chrisley – Turns Kids Into Puppets To Keep His Fame
And Surgent explained that Todd and Julie would star in the show by talking to their children. "He speaks with [his daughter] Savannah. Savannah visits her parents," noted Surgent. And he revealed that she stays "in constant contact with her parents by phone.".
And Todd would then tell his kids his viewpoints on the show, their careers, and their lives. But the show also would help Todd to publicize "his own situation as well as Julie's situation," pointed out Jay. As a result, the attorney believes that the Chrisley kids can help their parents by starring on the show.
And he added, "They're looking forward to it." But though Todd feels "very excited," the attorney warned that caution is required. For instance, the kids and Todd's mother, Nanny Faye, can share their worries about the Chrisley Knows Best patriarch and matriarch without legal problems.
And the family can even express disappointment at what occurs in court. The kids could talk about their parents' "constitutional rights being violated," he added, " Just talking generalities, and their hopes that the parents will prevail on appeal."
But the family must use caution to avoid any remarks that might "prejudice their parents' appeal" or "prejudice the prosecution's position." However, with the attorney and their parents coaching them, Savannah Chrisley, Chase Chrisley, Grayson Chrisley, Chloe Chrisley, and Nanny Faye hope to succeed in creating a successful new reality TV show. And Savannah gushed, "We couldn't have found better partners in Scout Productions. We're so happy to be back."