Todd and Julie still plan to be involved in the Chrisley Knows Best reboot. They want to make some money while behind bars. Find out how they're going to make it happen.
Julie And Todd Chrisley – Involved In New Reality Series
On Monday, August 14, People announced that the Chrisley Knows Best revival is in the works. It will star Savannah, Chase, Grayson, Chloe, and Nanny Faye.
However, Todd and Julie still planned to be involved in the series even though they're in prison. That doesn't mean they can film the reality show from behind bars.
"It's highly doubtful that the Bureau of Prisons is going to allow any filming for this, regarding Julie or Todd," Jay Surgent, a partner with Weiner Law Group LLP told People.
That won't stop them from getting involved in other ways. They hope their children will be their "voice" and share their "story" on the new series. Todd and Julie get phone calls and visits from their kids. Even though they can't film in prison, they plan to share updates on what happens.
"However, I expect, knowing Todd, that he will contribute in every way that he can by speaking with him," the couple's attorney told People.
Chrisley Knows Best – Is A Docuseries
What's also important to know is that the Chrisley Knows Best reboot is being called a "docuseries" since it depicts what's happening in their lives.
Todd's attorney said that he will share his "viewpoints on things relative to his thoughts about his children, what they're doing with their careers, with this new show that's being now shopped. Also, his own situation as well as Julie's situation."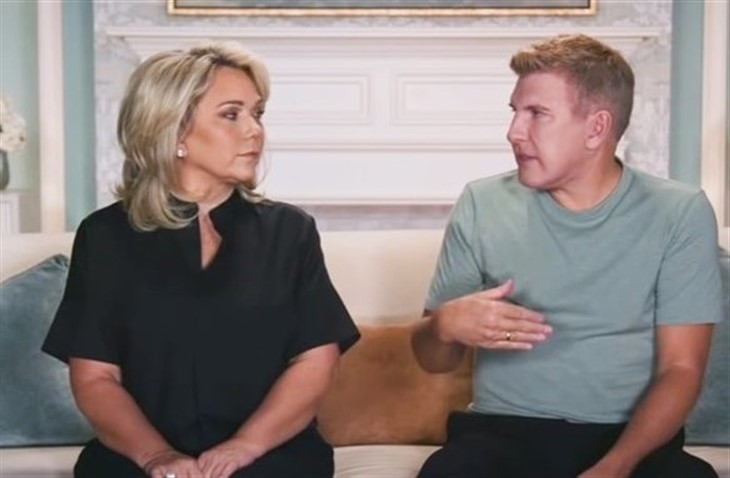 Chrisley critics have already reacted to this news on Reddit. Most aren't keen on the idea of Todd and Julie Chrisley being involved. Some believe they're not willing to be without attention for one minute.
"I hope filming over the phone is also prohibited, this family lives for attention and would stop at nothing smh," one fan wrote.
"Prisons don't allow filming. They're not that special," another added.
One fan joked that Todd Chrisley wants to go back to his job of micromanaging his kids. This time he will have to do it behind bars.
Their prison sentence could've been their wake-up call to leave the entertainment industry. However, it looks like this family wants to stay on reality television, regardless of the consequences of their actions.