This week, it was announced that the Chrisleys are returning to television. Savannah, Chase, Grayson, Chloe, and Nanny Faye are back without Todd and Julie Chrisley.
Find out what the patriarch thinks about his family's latest move.
Chrisley Knows Best – Revival News
On Monday, August 14, People announced that the Chrisley family wants a return to reality television. The show is currently unnamed and hasn't been picked up by a network.
The family has already been filming the series. Savannah Chrisley told People that she wanted to work with Scout Productions.
"We couldn't have found better partners in Scout Productions. Their ability to balance popular culture and empathy through authentic storytelling is unrivaled and I know they're going to find the right home for this next chapter of our lives," she told the outlet.
Savannah previously teased the details of their new show on Instagram. She said it's going to be different from Chrisley Knows Best, which she calls a comedic reality show.
Savannah wants to show them authentically in a new light. The new series will follow the siblings and Nanny Faye as they live their lives without Todd and Julie Chrisley.
Todd was the one who was responsible for giving the Chrisleys a home on the USA Network. Once news broke about Todd and Julie's conviction and sentencing, USA Network pulled the plug on their show.
Earlier this year, the couple surrendered to police and entered prison to serve their combined 19-year sentence.
What Does Todd Chrisley Think?
Fans have wondered what Todd Chrisley thinks of his family filming a new reality series without him. His attorney Jay Surgent spoke exclusively to TMZ about this news.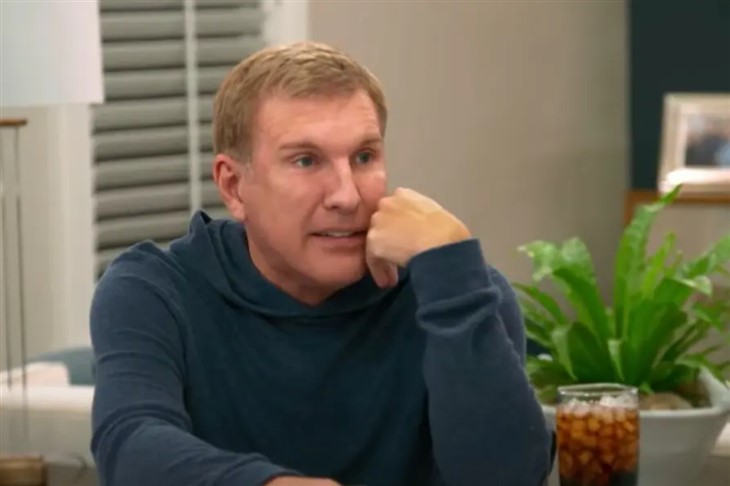 Todd is "thrilled and happy" about the next step in his family's lives. Todd is more happy that he will get mentioned on this show.
His attorney explained that the series will address Todd and Julie's conviction and sentencing. It will also share its truth with the world, which is what they want.
So far, there hasn't been any new information about the series. More details will come out, including the trailer and premiere date, so check back for more news, spoilers, and updates.