General Hospital star Kelly Monaco (Sam McCall) is being bullied online. The actress, who doesn't post or spend a lot of time on social media, is being called out by some disgruntled soap opera fans who believe that she should post a statement about Billy Miller's death. Here's what you need to know.
General Hospital Star Kelly Monaco Is Being Bullied Online
The Young and the Restless and General Hospital alum Billy Miller passed away on Friday. Even though it was never confirmed, the actor was thought to be in a relationship with his co-star, Kelly Monaco. Because of it, many fans are demanding a statement from Kelly to say something about his death. But as of press time, she has remained silent, which has prompted some people to go as far as to bully her online for it.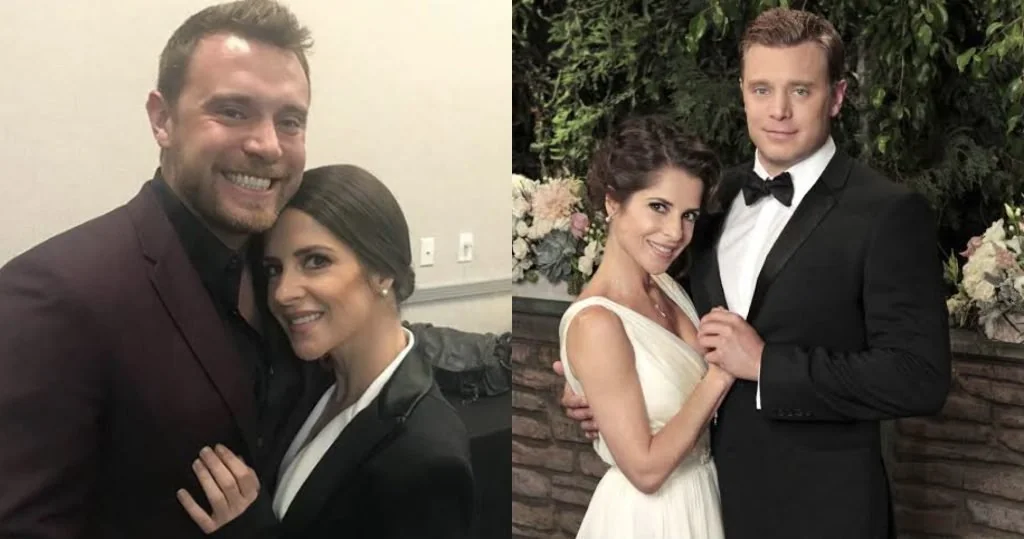 It goes without saying that all of the bullying certainly has brought out a lot of heated tweets and emotions online. Some angry General Hospital fans commented on the matter with, "Leave Kelly alone. Civility is free. No one owes you their grief so you can trauma watch from afar. Stop it. Leave people alone. Let them grieve how they choose," along with, "Right on. I'm sure she is so devastated by this news. She and Billy were close friends and I know this has to be hitting her hard. Fans are taking a hard hit, imagine actually knowing him."
General Hospital News: Kelly Chooses To Grieve Silently
And then there was this comment as well, "Kelly Monaco does not owe any of you anything. Some of you are absolutely horrible people. She is rarely even on social media but you expect her to just hop on today and say something just because you want her to. Just a bunch of nasty ass people. A beautiful talented man has died. Focus on his life his talent instead of being awful."
It goes without saying that Kelly has not made any comments about the matter. We will update you with all of the latest news as it comes in.
In the meantime, let us know what you think by leaving us a line with your thoughts in our comments section below. General Hospital airs weekdays on the ABC network. Check your local listings for times.