General Hospital
General Hospital Spoilers: Cody Hopes Selina Will Tell Sasha The Truth — Fat Chance!
General Hospital spoilers hint Cody Bell (Josh Kelly) is in a real bind. Sasha Gilmore Corbin (Sofia Mattson) is finally giving him the time of day again. But she still doesn't like what he has to say about her mother-in-law, Gladys Corbin (Bonnie Burroughs). Cody just won't let up on the theory that Gladys framed him to look like a jewel thief. Meanwhile, Sasha is grateful that Cody went to such great lengths to protect her. How is Cody going to move forward with Sasha if he can't convince her that Gladys is a bad egg? He's going to be more determined than ever to persuade her.
General Hospital Spoilers — Cody Bell Needs An Ally
General Hospital spoilers show Cody doesn't have many people in his corner. His relationship with Mac Scorpio (John York) could be in hot water with the development of this jewel thieving scheme, but Cody is hopeful that Mac will see through it and see Gladys for the liar that she is. Boy if that isn't the pot calling the kettle black, though! Cody has been lying to Mac from the start, and his own intentions in doing so had everything to do with getting his grubby paws on some jewels that weren't rightfully his.
Ouch! Dante Falconeri (Dominic Zamprogna) is still on Cody's side, but he's not the type to stick his nose in where it doesn't belong and offer Sasha unsolicited advice. Sam McCall (Kelly Monaco) might, but it's likely she still isn't sure who is worse — Gladys or Cody!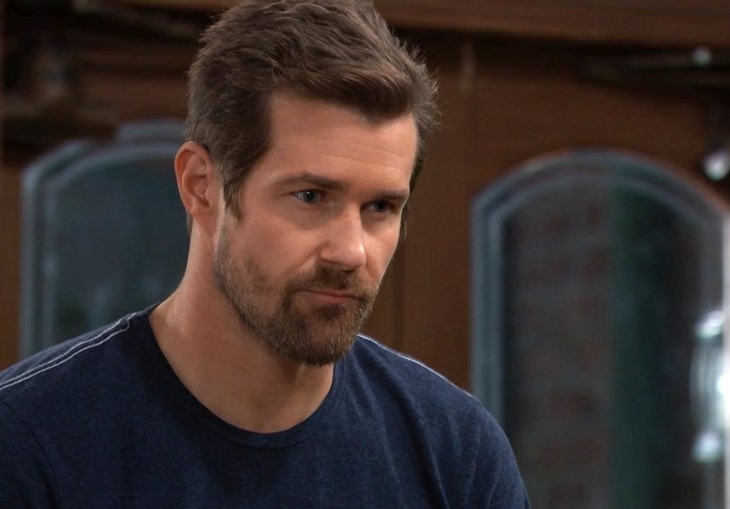 GH Spoilers – Hint Selina Wu Is The Answer
The boy who cried wolf has run too many cons to just expect people to believe him now because he said so. Luckily, Cody understands this well and doesn't blame anyone who has a hard time believing Gladys would do such a thing. However, Selina Wu (Lydia Look) could be the answer to Cody's prayers if she just comes clean a tiny bit, for his sake. Such a request should make her laugh.
Selina only let Cody into her inner circle the first time because he had the money to buy in. He's a good card player and she enjoyed what he brought to the table. But she didn't hesitate to annex him before and she won't hesitate to again if he keeps pestering her about Gladys. It wouldn't serve Selina well at all to clue anyone in on her involvement with Gladys when she's got her right where she wants her — ready and eager to spy on Sonny for her.
General Hospital Spoilers — The Mobstress Has Bigger Fish To Fry
Selina doesn't have time to care for the likes of Cody, and she's not concerned with anyone's dealings with Gladys. Her own with the shifty Corinthos cousin are painful enough to endure. Selina wants to take over Sonny's territory in Port Charles, and Gladys is the starting point for her to gather information that will take Sonny down and let her move in on him during that vulnerable time for his business. Sorry Cody, you'll have to clean up this mess some other way. Could he end up turning both Gladys and Selina on their heads?